[music]
[applause] Hey, everyone.
Scott here from HostGator. As a celebrity internet host,
I take security very seriously. [laughter] In this episode of Hosted, we'll cover my top five
WordPress security plugins. If we missed one, let us know what you use
in the comments. [music] A threat. Okay, didn't respond to that. WordPress is one
of the most popular content management systems
on the Internet and because of that
and its open source nature, it can be susceptible
to hackers. No worries, though, that's
what security plugins are for. Number one, All In One
WP Security & Firewall. Just like an everything bagel,
this plugin has it all, in one. [laughter] It's free, easy to install
and easy to configure using the no code
needed dashboard.
This unique dashboard
also helps you monitor and identify which areas
of your site are secure and which ones could use
an extra padlock or two. It also protects your site
against brute force login attacks, secures user accounts,
adds Google reCAPTCHA and allows you to blacklist
IP addresses. Everything bagels. Number two,
iThemes Security. Easy to remember, it's just
like a group of pirate playwrights deciding
on their play's theme. Aye-Themes Security. [laughter] This happens to be
my personal favorite because of its versatility
and ease of use. It can scan your site
for vulnerabilities, report vulnerabilities,
and suggest fixes. You can also limit
login attempts, set email notifications
to alert you when there are
potential issues and even change the URL
of your login page to something unique. The free version is excellent, but the pro version also
offers two-factor authentication, password expiration,
and privilege escalation, letting you temporarily give
admin access to a developer.
Aye, that's as secure
as our hidden treasure. Number three,
Wordfence Security. Tired of your word neighbor
spying on you while you're word bathing
in your word yard? Same. Build a higher word fence. Wordfence Security is
an excellent security plugin for protection against
brute force attacks with real-time monitoring
and malware request blocking. They can also compare
your core files to the wordpress.org
repository to check
your code's integrity and report any mismatches
or changes.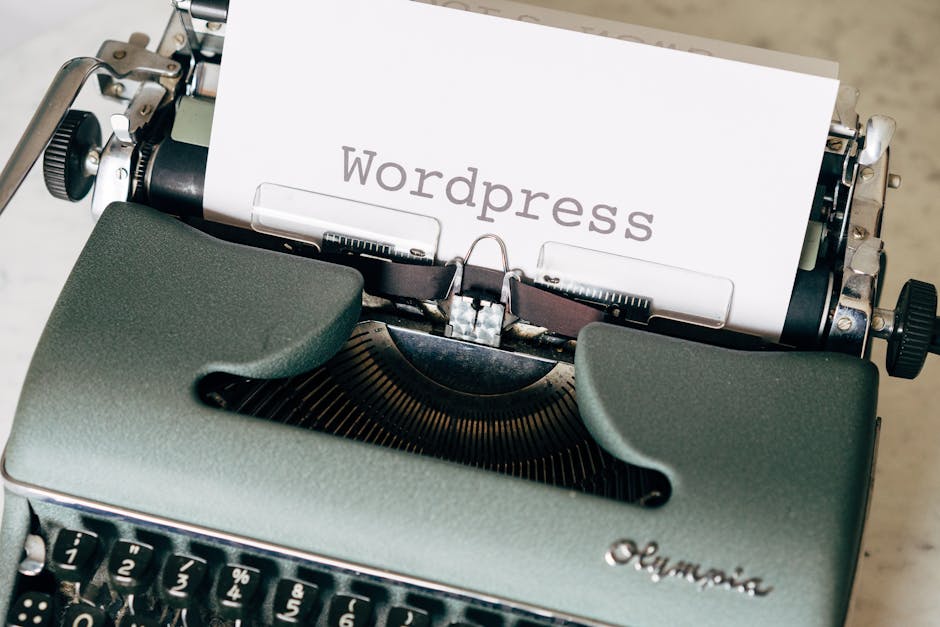 With its live traffic feature,
you can monitor in real time visits and
hacker attempts. Similar to iThemes,
there is a free version and a premium version
with some additional features. Word neighbor would totally
get the premium version. We get it,
word Dave, you have a word job
with a word-01K. Good for you. [laughter]
Word Dave. Number four,
Sucuri Security. Don't like saying the whole word
when talking about security? Sucuri is for you. This securi plugi
is really goo at keepi your websi saf. Developed by a team
of WordPress experts, this plugin offers
activity auditing to ensure your sensitive
data is kept safe.
Once installed,
it will scan your site, let you know of any
infected files or weaknesses and give you
the option to restore or repair the problems. If your site does get hacked, Sucuri will walk you
through post-hack actions to get your site
back up and running. Number five,
SecuPress. Want to say even less
of the word security? Check out SecuPress, fewer syllables,
just as many protections. SecuPress is
GDPR compliant and makes it easy to
perform malware scans, set up firewalls and send detailed security
reports to your email. It also has seven anti-disclosed
security modules that protect sensitive data. Oh, cute little sensitive data. Cute.
So cute though. There you have it.
Those are my top five
security plugins. If that all sounds
like too much work, check out our managed
WordPress hosting plan. Let our WordPress experts manage and monitor
your security for you. Wow, what a deal. What a deal.
Wow. In our next episode,
more plugins with even shorter
abbreviations. Okay bye. [music]
[applause] Everything bagel?
You sure? Come on, man,
you're off the clock. The show's over.
Oh, yes. Yes, take a load off, bud. It's an everything bagel.
Oh, yes. I haven't eaten in days. [music]
[laughter].