Which WordPress plugins are the best?
There are now almost sixty thousand plugins for WordPress. In today's video I show
you my eight personal favorites, which offer a lot of performance and functions, are not
overloaded and which I personally think are really great . I'm Julian Dziki, agency owner of
online marketing agency Seokratie and author of Search Engine Optimization for Dummies.
Of course, the most important thing for me is the question of the best SEO plugin. If you
want to make SEO settings in WordPress, such as setting posts to noindex or adjusting titles and
descriptions, then you don't have to work directly in the source code, you can do this
very elegantly using a plugin. There are now three major players, RankMath, wpSEO and WordPress
SEO by Yoast.
All three of these plugins are very good and have their pros and cons.
Personally, I've always used Yoast SEO. I also know Yoast (unintelligible 00:00:50)
personally, I've already been to the Oktoberfest with him, as you can see from this beautiful picture.
The Yoast plugin is great for beginners because it explains a lot in addition to its functions
. So if you don't know whether your author pages should be indexed or
noindexed, then you have a very extensive knowledge base at your disposal. Another criticism of
the Yoast plugin is that it is very overloaded. But that is also its
advantage. If you are an absolute SEO professional and only want the functions, you can also deal with the
other two. The Yoast plugin recently had a very cool new feature
, an interface to Zapier. Zapier is a tool that connects websites and services
. With Yoast and Zapier I can create automatisms that save me a lot of work
. So every time you publish a new blog post, you can
share it instantly on Facebook, LinkedIn, and Twitter with Zapier.
Zapier uses the settings from the
Yoast plugin. Speaking of SEO , the page loading speed is also a
very important factor for a good ranking. Here I can recommend a caching plugin. What
is caching? Every time a user calls up a URL from your website, WordPress has to reassemble
this URL from various building blocks. This costs computing power
for your server and also costs time, because the URL must first be assembled from the individual parts,
so to speak header, main content, footer, zypper and so on. A caching plugin
takes a kind of screenshot of each URL and then provides the user with a static version of that
URL. That way, your server doesn't have to constantly tinker with new URLs.
And for the user,
the website is available faster. Caching plugins also do other things, such as
optimizing the source code or zipping the website, i.e. reducing it. But that's going a
little too far. The currently best caching plugin for me is WP Rocket. It's easy
to use, well documented, and most importantly, works pretty well. If you really
want to get every last bit of speed out of your website , WP Rocket even offers
the option of a content delivery network.
Your images and other files are
outsourced to an external server that is optimized for images. As a result, your
website will load even faster. WP Rocket has its own CDN service, Rocket CDN,
which costs a bit but is comparatively cheap at around $10 a month. When
it comes to loading times, you often hear that you should optimize your image sizes.
But that is really quite difficult. And as a result, you probably do it less.
But I can warmly recommend the Imagify plugin. Imagify scans your WordPress site
and your images and looks at what size they were uploaded and what
size they are actually only needed. Imagify then automatically reduces all
images to the right size and converts them to WebP format. The
WebP format is an image format like JPEG or PNG, but uses
thirty percent less file size with the same image quality and is therefore loaded even faster than an equally good
JPEG image.
So Imagify scans all your images, compresses them, swaps them out for faster-
loading images, and then even adjusts all of the image links in your full
WordPress installation. You don't really have to do anything except press Zoom out. And
yes, I think that's great. I used to have the problem that I wanted to insert call-to-actions or
advertising in my blog posts, but didn't always want to edit every blog post afterwards
.
There are good ad inserter plugins for this, which, for example, display an advertising block after the third paragraph of a
blog post. Many of these plugins are a bit overloaded. Some
even show their own ads from time to time without you knowing it. That's a little tough.
But one plugin that is clean and that works well too is Ad Inserter Pro. Here you can
define blocks and, for example, always insert an advertising block or content after the third paragraph
.
So it doesn't have to be an advertising banner. With Ad Inserter you can
also generate A/B tests very easily. All you really have to do is write a rotation function in
front of the respective blocks and then you can say block one should be
displayed forty percent of the time and block two in sixty percent. There is also a
click statistics tool so that you can also see which banner is clicked more often in an A/B test
. The interface is a bit old-fashioned. But it really fulfills every wish. And the
plugin works, as I said, for any kind of advertising, but also for content including images
and the like. If you want to generate leans and want to use pop-ups or slide-ins for this, then
I can recommend ConvertPlus. With these plugins you can create fancy popups and
design them individually. Popups are always a bit annoying. But the fact of the matter is that yes,
they actually convert well too. Should the popup pop up or fly in from the side?
Should it be in the middle or at the bottom or at the top of the screen? You can set it all
with ConvertPlus.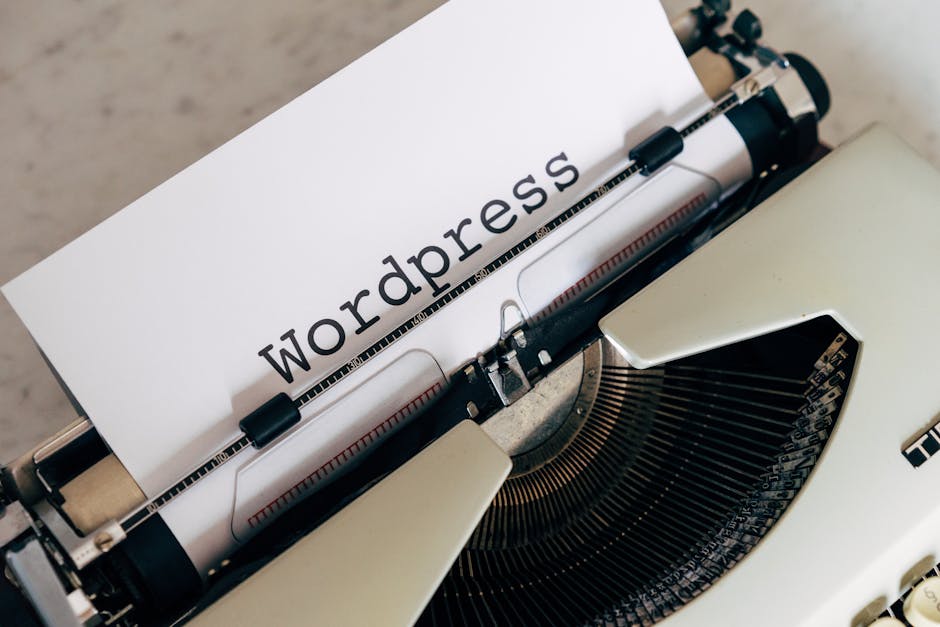 ConvertPlus has interfaces to all major lead management
and email marketing systems, such as MailChimp or CleverReach.
You can also run your popups against each other in A/B testing and find out that the blue button
works better than the red one. If you change something on the WordPress website, then I think
the topic of backups is really important. I can recommend Backup WP for this, but also many other
backup plugins. There are actually a lot. If you're new to WordPress and also
new to websites, then take my advice, make backups of your website really daily.
you will need them You need a backup, for example, if you have been hacked and want to
restore your website to its original state .
So that you don't get
hacked in the first place, I highly recommend iThemes Security . Although this plugin
does not offer 100% security, you can make a lot of settings here that
make life difficult for hackers. For example, you can expand your login so
that you can only log in with a special code that is sent to your mobile phone
. Or it automatically locks users out if they log in incorrectly three times.
If, like me, you don't really have a knack when it comes to web design , but still
want to make your blog a bit fancy in terms of content, then I can recommend a page builder,
specifically the Elementor page builder. With Elementor you can pimp your content area, i.e.
everything that is so important within the blog post .
Interactive graphics, image galleries,
split blocks and much more are really easy to implement with it. Everything is also mobile
optimized. And the presentation is really great. So it also goes to your theme.
For example, if you want a fancy table in which three products
are to be compared with their advantages and disadvantages, then I can simply put something together for you at Elementor from the
templates. I've been working with WordPress since 2007 and really love Elementor.
However, if loading times are important to you, then you should think twice about
Elementor. Of course, all the features have to be built into the source code somehow.
And Elementor does that relatively well, but still it bloats the page over time. And
if loading time is really super important to you, then rather build the website by hand.
Well, Elementor is getting a better handle on that than other plugins these days, but it's
still just a bit bloated. What about hosting? The right hosting is
really extremely important for your website success.
A slow hoster can cost you a lot of money.
Therefore, you should rather spend a few euros more. I remember
paying two euros a month for my first hosting, but I often had failures and bitterly regretted it
afterwards. I am currently extremely happy with raidboxes.io. This is not an advertisement,
just a real recommendation. Raidbox is a host that specializes 100% in
WordPress. why is it good Most web hosts only offer you web space
. And on the web space you can then run WordPress or Topal, TYPO3 or a
Shopware shop.
And such servers then have to meet constant or all
requirements, and are therefore also generalists who are good at everything, but nothing perfect.
And Raidbox specializes in WordPress. And that means that their servers are also designed one
hundred percent for WordPress. For example, they run on Nginx, which has a small
advantage over Apache. This is a type of web server. Raidboxes also offers server-side
caching for your WordPress installation, which means you don't need a caching plugin like WP Rocket at all
. At the same time, this form of caching is the fastest, which you
can't even achieve with a caching plugin. With Raidboxes you also get automatic daily backups of
your WordPress installation, and you can also create a staging environment with one click
so that you can try out innovations on a test website without any problems .
The support is
super accessible. Also, if your site gains traffic, then you can easily upgrade
to the higher plan, which is also more powerful, although the base plans are
pretty good too. So I can highly recommend Raidboxes. But, this isn't an ad if
you don't want to take raid boxes. I still recommend a WordPress hoster. Alternatives
to Raidboxes are, for example, Kinsta or HostPress.
So-called sharing plugins appear in many plugin lists.
These are plugins that insert these famous sharing buttons on your
website, i.e. Facebook, Twitter and Co, so that your users click on them and
share your posts. I can't really recommend that to you these days .
Two years ago, we took a look at how much these buttons are actually used and unfortunately
found that nobody uses them at all anymore. When you think about your own
website usage, you also have to think about it, how do you even share posts?
The share function has long been available on smartphones. And that you can click share and then just
choose from where. It's different for every smartphone, but that's the function.
And on PC I usually just use copy and paste. And that's probably also the
reason why nobody uses the buttons anymore. They simply come from the 2010s,
when Facebook and Co. were still relatively new. But today everyone really knows how to
share a post on social media. And so just leave out the buttons. They only cost loading time.
Yes, and finally a few quick tips for you on the subject of plugins.
First, keep the number of
your plugins as small as possible. Each more plugin means less security and less
speed for your WordPress installation. Only install the plugins that you actually
use. Uninstall and delete any plugins that you no longer need. Inactive
plugins are also a security risk. Updated your plugins regularly. Again, there
can be security issues..